Access to data is the foundation of future accounting success
Discover why getting Fullsight of your client data is essential and how to achieve it with Silverfin.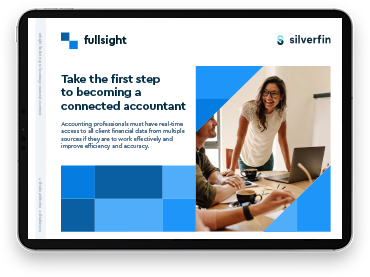 Who wants to spend hours manually downloading and importing data into spreadsheets and checking for errors. Then switching between numerous applications, files, and tabs, only to find that the source data has been updated and you have to start again?

The right technology can put a stop to this madness and give you full access to current and historical data whenever you need it.

We call this Fullsight. It's the first step on an accounting firm's digital transformation journey, laying the foundation for automation and delivery of value-added advisory services.